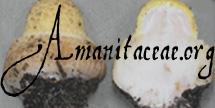 Site news
Help secure the future of this site.
Please, donate here.
This page is our means for conveying current news to users. The site is updated nearly every day. If you desire more data for a species than is presently posted to this site, please contact us. Our priorities may be able to be adjusted to satisfy your needs if we have access to relevant data.



[ Please, report broken links. ]

[ Contact us ]



Site news 2016 Site news 2015 Site news 2014 Site news 2013 Site news 2012
Site news 2011 Site news 2010
Historic notes related to early postings of GenBank accession numbers related to certain voucher collections.
Legacy News (from old "Amanita Studies" site, fragmentary)
18 January 2018
Updated brief tab
:
Amanita rubescens
var.
alba
and
A. sp-WI01
.
6 January 2018
Updated brief tab
:
Amanita sp-ONT03
.
1 January 2018
Happy New Year.
End of year stats (1 Jan. - 31 Dec. 2017)

As in previous years, these stats do not include visits by spiders, worms, robots, and their ilk. We believe that the following statistics represent human traffic on the site.

Total visits = 169,930...36% increase... [2016: 125,146...33% over 2015]
Total page-visits = 1,121,556...9% increase... [2016: 1,029,564...54% over 2015]
Total hits = 2,174,626...8% increase... [2016: 2,015,091...20% over 2015]
Total bandwidth = 100.02 GBytes...7% decrease... [2016: 106.61 GBytes...28% over 2015]

Total apparent countries of origin of visitors = no stats... [2015: 158]